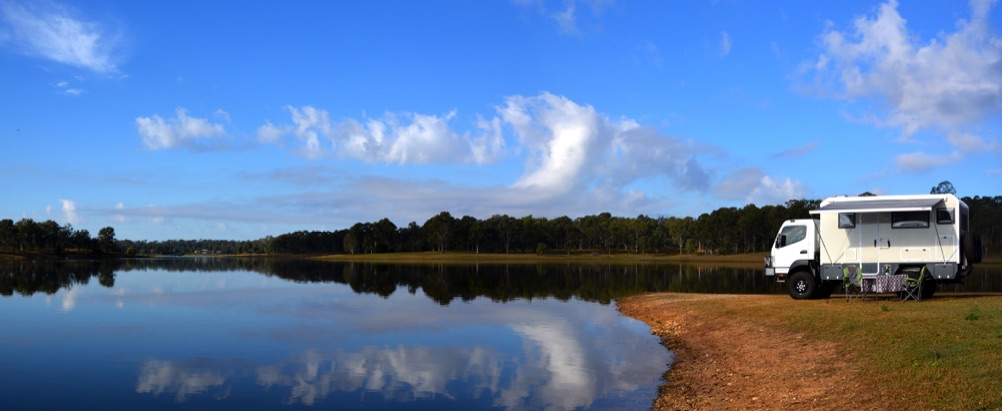 Designed for remote travel and camping.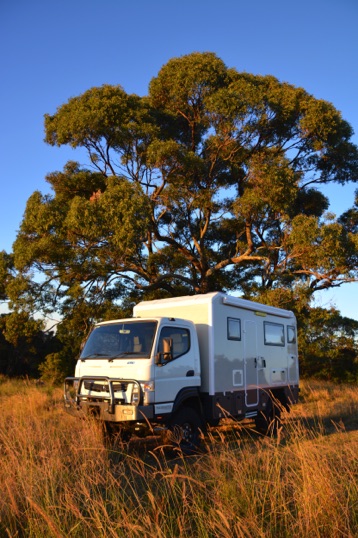 Have the desire to travel Mountain Trails or Desert Tracks ?
The Fuso Canter is a true 4x4 having high and low transmission and a limited slip rear end giving you access to places that no caravan can go.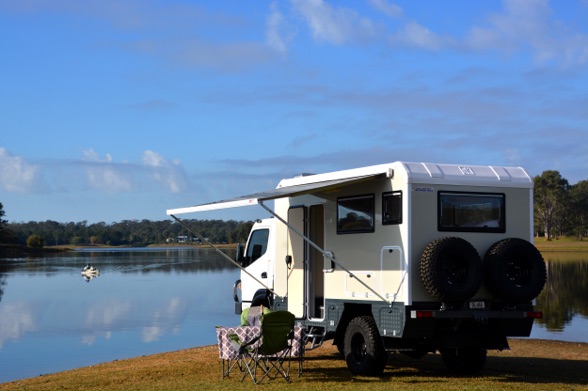 .....and you can tow your other toys - Boat, Quad Bike !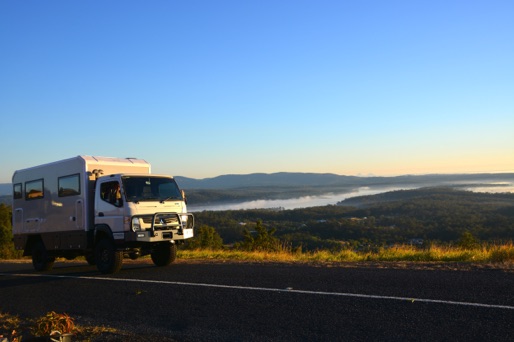 Highway cruising is easy.
The Fuso is rated at 6500Kg GVM yet with the module, 200Lts water, 200Lts fuel and personal gear weighs in at under 5000Kg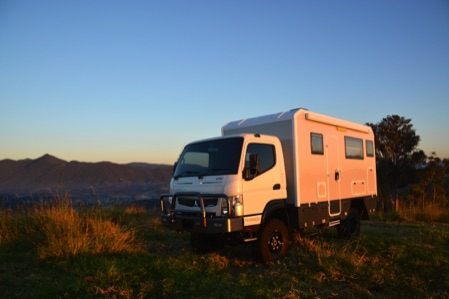 The best part of travelling like this is, you find a great position at the end of a rough track and here you can camp as you have everything needed on hand.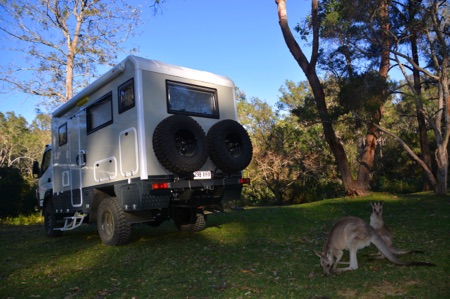 With the 37" Super Singles fitted, cruising is easy:
At 100 KPH RPM is 2,450
At 80 KPH RPM is 2,000